Who We Are?
Full Circle Pilates is based in the new community of Mountainview, Okotoks.
Lyn Hope, owner / instructor / personal trainer / Stott Pilates™ Rehab Specialist has 30+ years experience teaching STOTT Pilates®. Lyn works primarily as a rehab specialist.
Pilates is the original mind-body technique pioneered in the 1920's by the late Joseph Pilates. STOTT Pilates® is a more contemporary approach to the original methodology. It is based on exercise science and rehabilitation. STOTT Pilates® is recognised worldwide as the premier training and education provider.
Lyn operates a brand new full service studio with state-of-the-art equipment, including a Reformer / Cadillac-Jumpboard combo. You will never get bored! There are so many exercises and combinations to challenge you.
Lyn designs your own personal program based on your postural/gait analysis, as well as flexibility/mobility assessment. So, whether you are looking to cross-train, you are recovering from an injury, or simply looking to maintain or increase your fitness level, give Lyn a call and book your appointment.
Lyn works with all levels, from beginner to professional athlete or dancer. She regularly takes referrals from chiropractors and physiotherapists and is happy to work with them in the best interests of the client.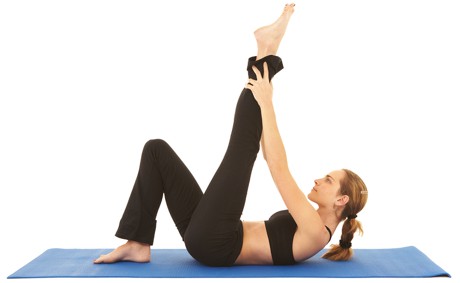 Who can do Pilates?